Note: This page may be slow loading as it has many pictures of the Campbellton area..


PAGE THREE
of Campbellton's history and pictures

Here are some prominent people and businesses of Campbellton
In the late 1800's to early 1900's
BUSINESSES and PEOPLE

In PROTEST OF

I have replaced my email address by my name, just click on it and it will get to me..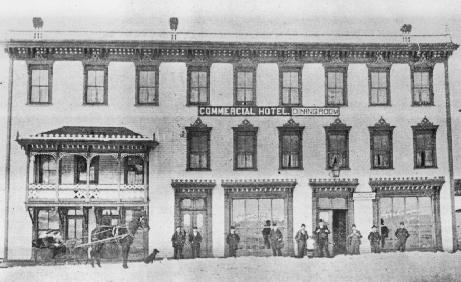 Here are two of the Hotels Campbellton used to have before the fire of 1910, they were situated just about where the CN station is today by the waterfront. The ICR station was across the lane from them.
COMMERCIAL HOTEL
Proprietor H.R. Murray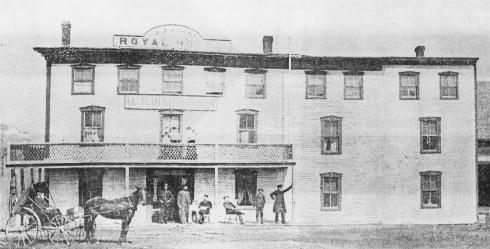 ROYAL HOTEL
Proprietor A.A. Adams
Here is a picture of the same two hotels and the ICR station, from a picture which was taken before the fire of 1910, from the top of the Sugarloaf Mountain, and it was blown up to get a look at Campbellton before the fire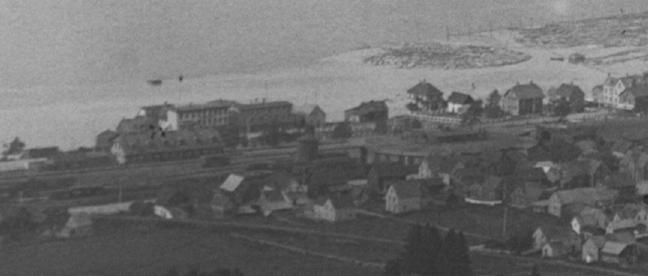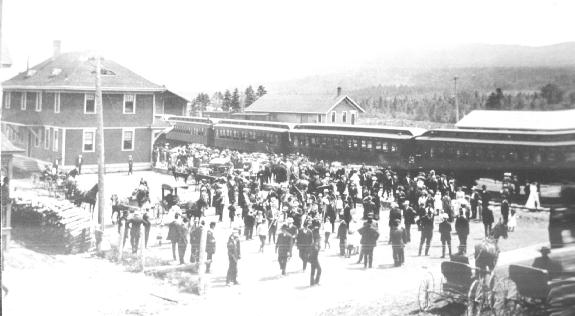 OLD CNR STATION on July 1 of what year I am not sure
I am told the engineers were on the second floor. The man who had the job of waking the employees had his office on the first floor in the window facing the front of the building.
In 1891, Campbellton was a city of 1782 citizens, in 1901 it had 2652, in 1911 it was 3817, in 1921 it was 5570, in 1931 it was 6505, in 1941 it was 6714, in 1949 it was 9257, today (1999) there are little over 8,000 people here with a total families of about 4,000 or less. Jobs are few and far between, and what jobs there are, are part time, 20 to 25 hours a week, at little or no pay, with minimum wage being only $5.50 an hour which I consider slavery pay. The biggest employers, two mills (one is closed now) and the hospital have been following the "cut" trend causing many people to leave the area and go look for employment elsewhere. So Campbelltonians have "imigrated" all over Canada. It is a gorgeous place to visit, scenery is breathtaking but scenery will not pay the bills.. maybe that is what is meant by "nice place to visit, but would'nt want to stay there". ;)


Sugarloaf mountain as seen from the highway coming into the city from the east, with the city at its foot on the right and a faint look at the Van Horne bridge at the extreme right Keep an eye out for more pictures of the Campbellton area. I am
at it !!
Click to return


This page was designed by Irene Doyle